Tuesday, March 09 2010
New Camera
Three weeks ago I ordered a camera and two lenses, which arrived yesterday morning. The contents of the package are posted below (click on the images for larger size).
A Nikon D90. For obvious reasons I cannot take a picture of the body, so I found this one instead (imagine it without the lens; I have no idea why it is put to show those settings on the screen, there is a little screen on top which shows just that). It's main specifications are that it has 12.3 MP, shutter speeds from 1/4000 to 30 seconds, can shoot up to 4.5 fps, an ISO range from 200-3200 (it can go down to 100 and up to 6400, but with less precision) and an 11-point auto-focus. Oh, and it can also shoot 720p video.
A Nikkor 50mm f/1.4 lens. The large maximum aperture means you can get some crazy depth of field effects. It came with a soft cloth bag for storage and a simple round lens hood.
A Sigma 70-200mm f/2.8 lens. The large maximum aperture over the entire zoom range is really nice, it allows me to take pictures with high magnification from far away even when it's somewhat dark outside. It came with a much more sturdy bag for safekeeping (it's like backpack material), a much fancier looking lens hood and a UV protection filter.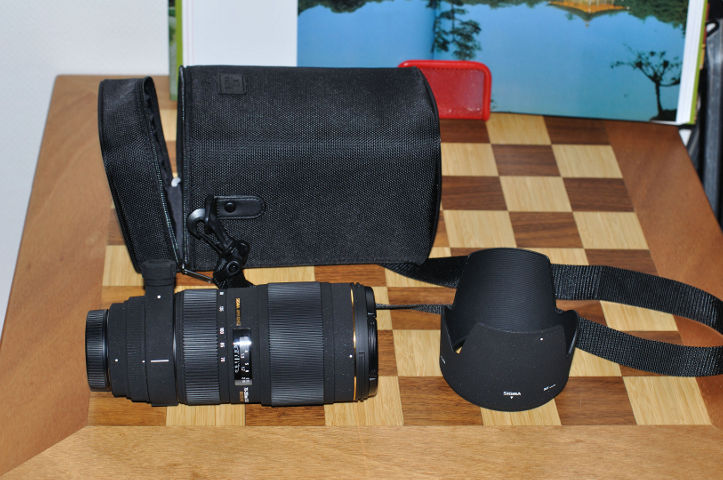 Apart from these things I also bought a 16GB SanDisk SD card and an extra battery for the camera.
Bottom line: expect to see some updates in the photography section as soon as going outside no longer results in losing fingers.
Posted by: Jordi Vermeulen at 23:49 | No Comments | Add Comment
Post contains 270 words, total size 2 kb.
Comments are disabled. Post is locked.
12kb generated in CPU 0.04, elapsed 0.0733 seconds.
44 queries taking 0.0525 seconds, 95 records returned.
Powered by Minx 1.1.6c-pink.